When you work on telephone systems, at some point you need to make some test calls into your trunks. And sometimes it's not realistic to use the same phone at your desk, since the call may not truly leave your PBX or your carrier's network. So you end up using your mobile phone,or if you're remote, then your home phone. However,
What if you need to make dozens of calls?
What if you need to load up a trunk group?
What if you need to test a number port of hundreds of individual DIDs?
What if you need to simulate calls from different areas of the country?
What if you need to dial an extremely specific sequence of digits once connected, and you need to do this over-and-over-and-over?
About a year ago, I found a great tool called CallsByCloud.com. This is an automated testing framework – completely self service using your browser. I liked it so much I became a business partner recommend it highly to all of you telecom administrators. I even recorded the training videos for them.
It's very straight-forward to use. You build a "test scenario" that contain simple "scripts" that are use cases for each type of call. If you're testing a call center IVR, this could be "make payment" or "renew contract" or "queue for customer service". And if you're just testing a trunk group, you can dial into your PBX and "hold" the channel for x seconds. This lets you load the trunk group and test overflow.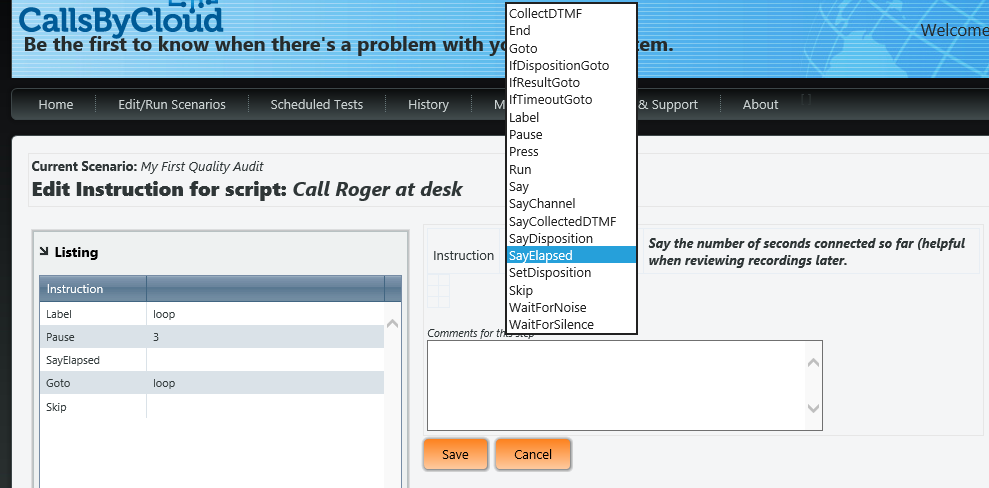 Once the tests are complete, you can see the call history, channel usage, a spectrogram of the call, and you can listen to or download the audio.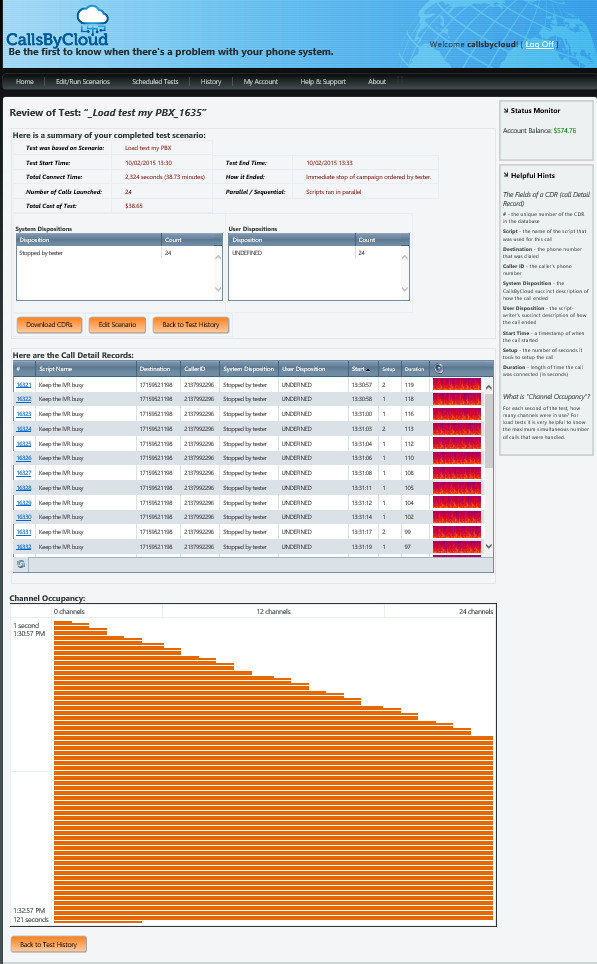 Once you set up a test, you can schedule it to run at a recurring time and alert you if there are any problems with the call.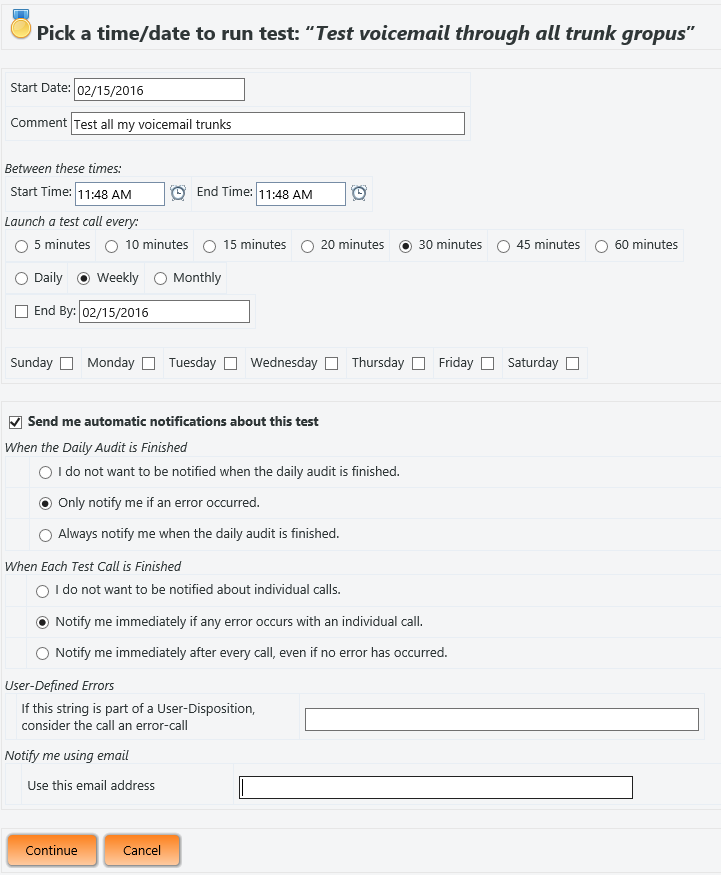 There are other advanced features such as
Caller-id manipulation to simulate geographic routing.
Detailed logs of the call processing.
Number pooling for testing multiple numbers.
The ability to set a "disposition" or "goto" a different spot in the script based upon the timing of noise, silence, or DTMF in the channel.
The ability to export call records for the tests.
It's flexible, cost effective, and has made my job so much easier. I recommend it highly to all of you. If you sign up and use the promotion code 'roger2015', you'll get $10 in credit when you sign up and a 20% discount on the per-minute rate.
Check out the training videos and let me know what you think!
Thanks for watching!
Roger