The winner for best telecom Easter egg in a show is – Reacher!
As I mentioned in a previous post, I'm always on the lookout for real telephone numbers in TV shows and movies. So I was delighted to find five telephony Easter Eggs in the new show "Reacher" on Amazon.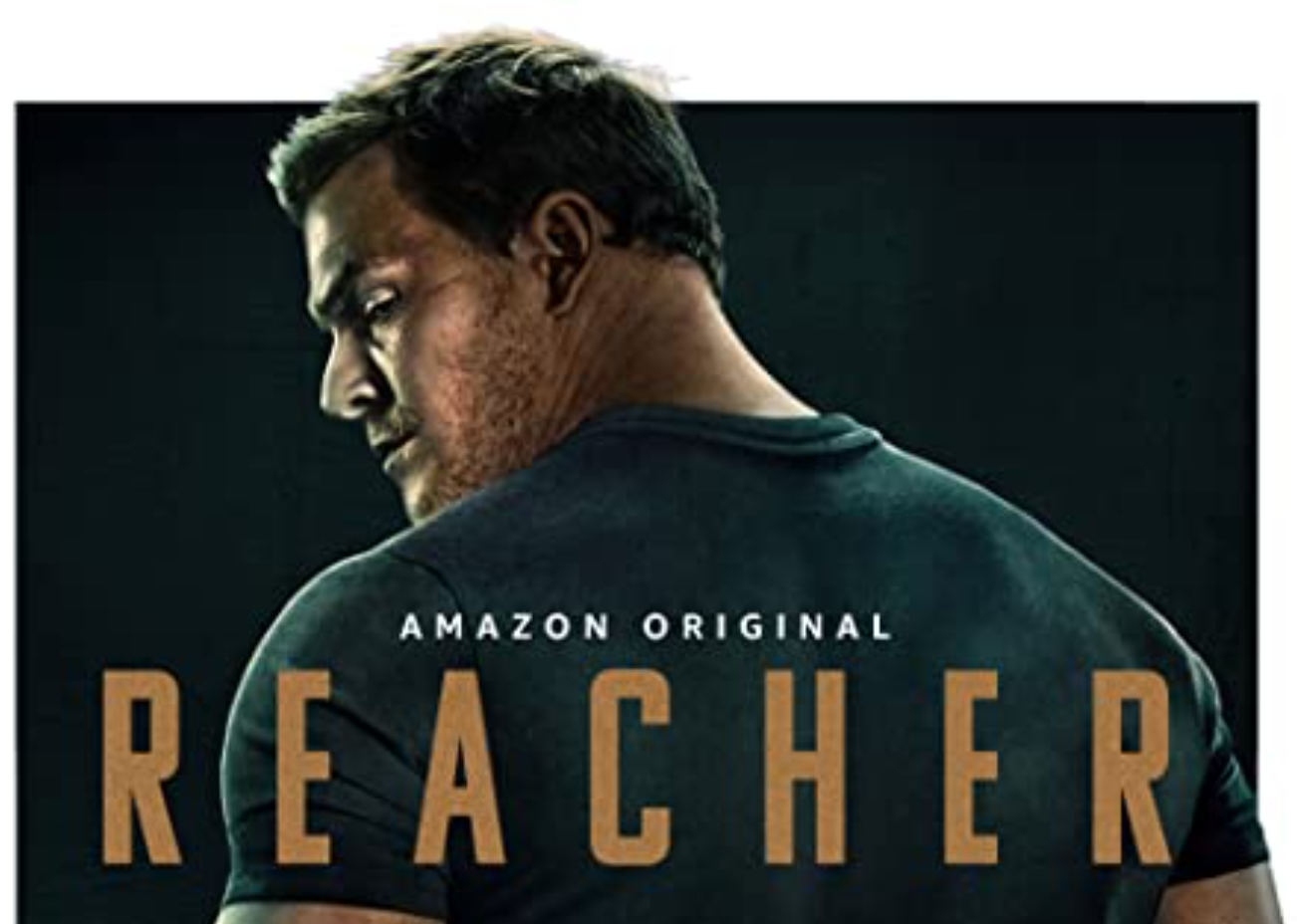 At one point, the police detective holds up a scrap of paper with a real telephone number on it. Of course I paused and called it right away.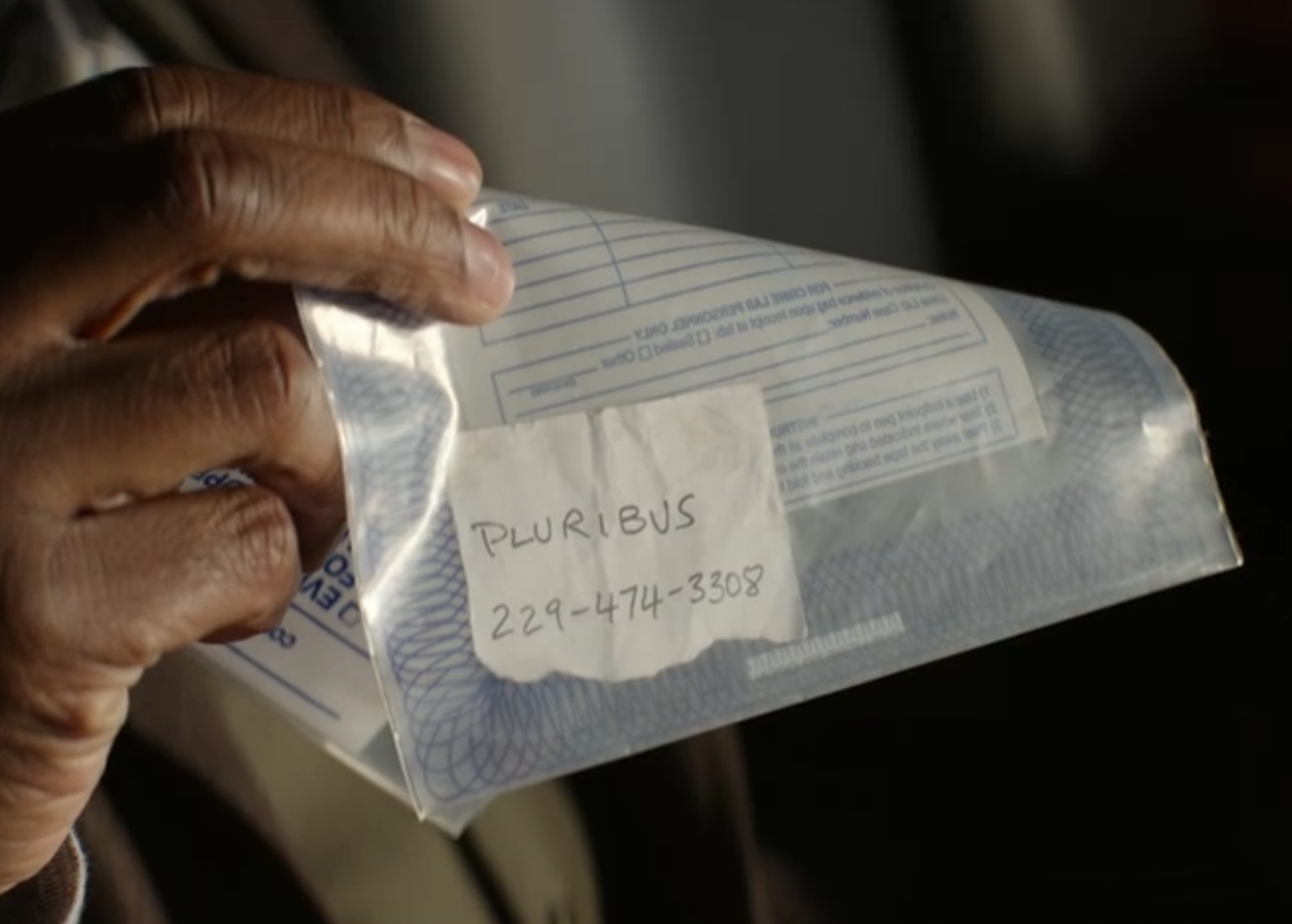 I was treated to someone's voicemail. I was asked to leave a message, but there was no beep and the call hung up. Sure enough – in the next scene we found out who this was, but it allowed us to be one step ahead of the investigation!
Much later, we saw the rest of the note, which contained three more valid numbers!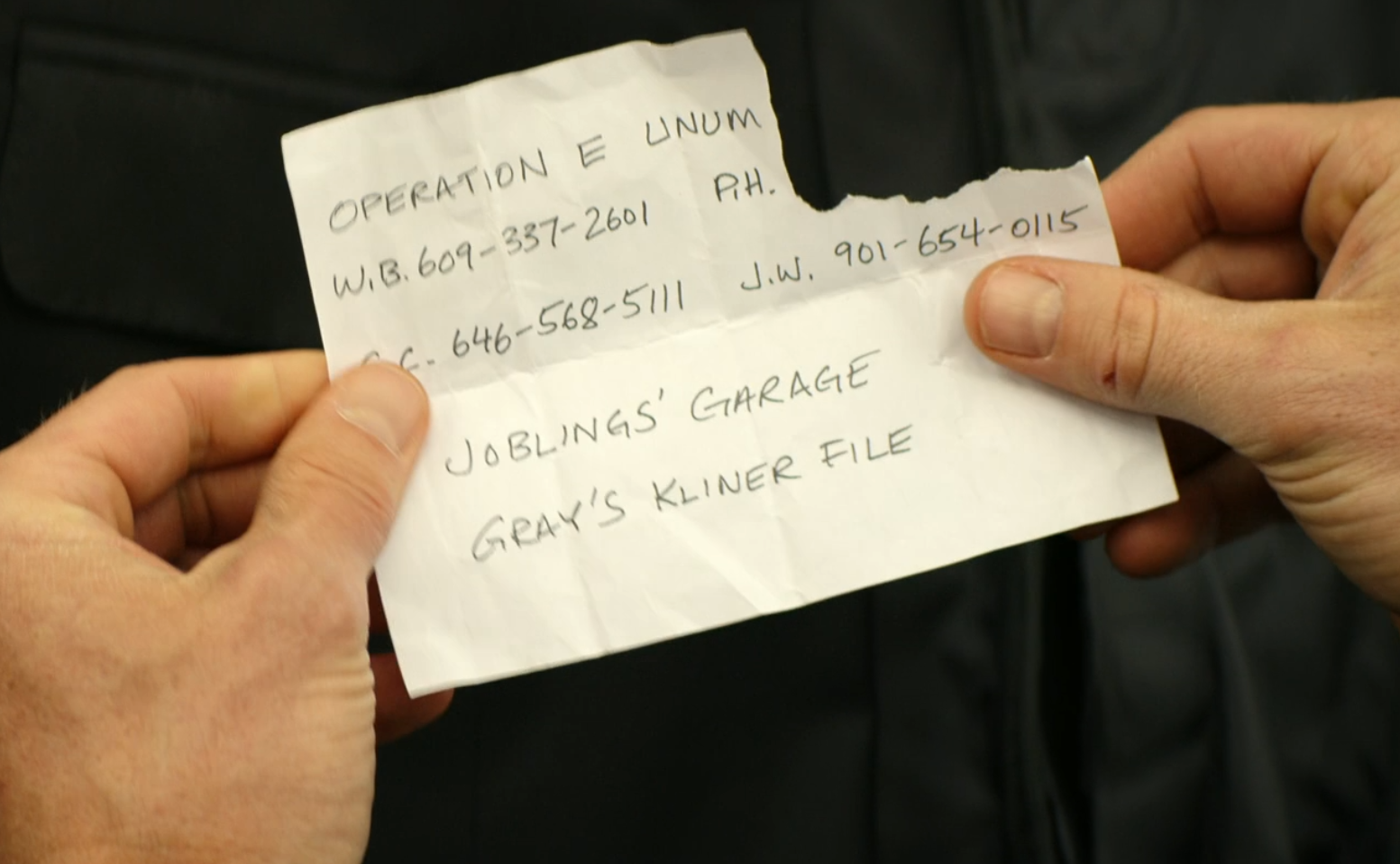 Each of these numbers ties into the story. Two of them are voiced by characters that never actually make an appearance in the show. Do they get credit for appearing in Reacher? There's no mention in IMDB.
And finally at the end, we get a tender scene with a telephone number hand-off. This one, like the others, is tantalizingly obviously supposed to be called by us, the viewer.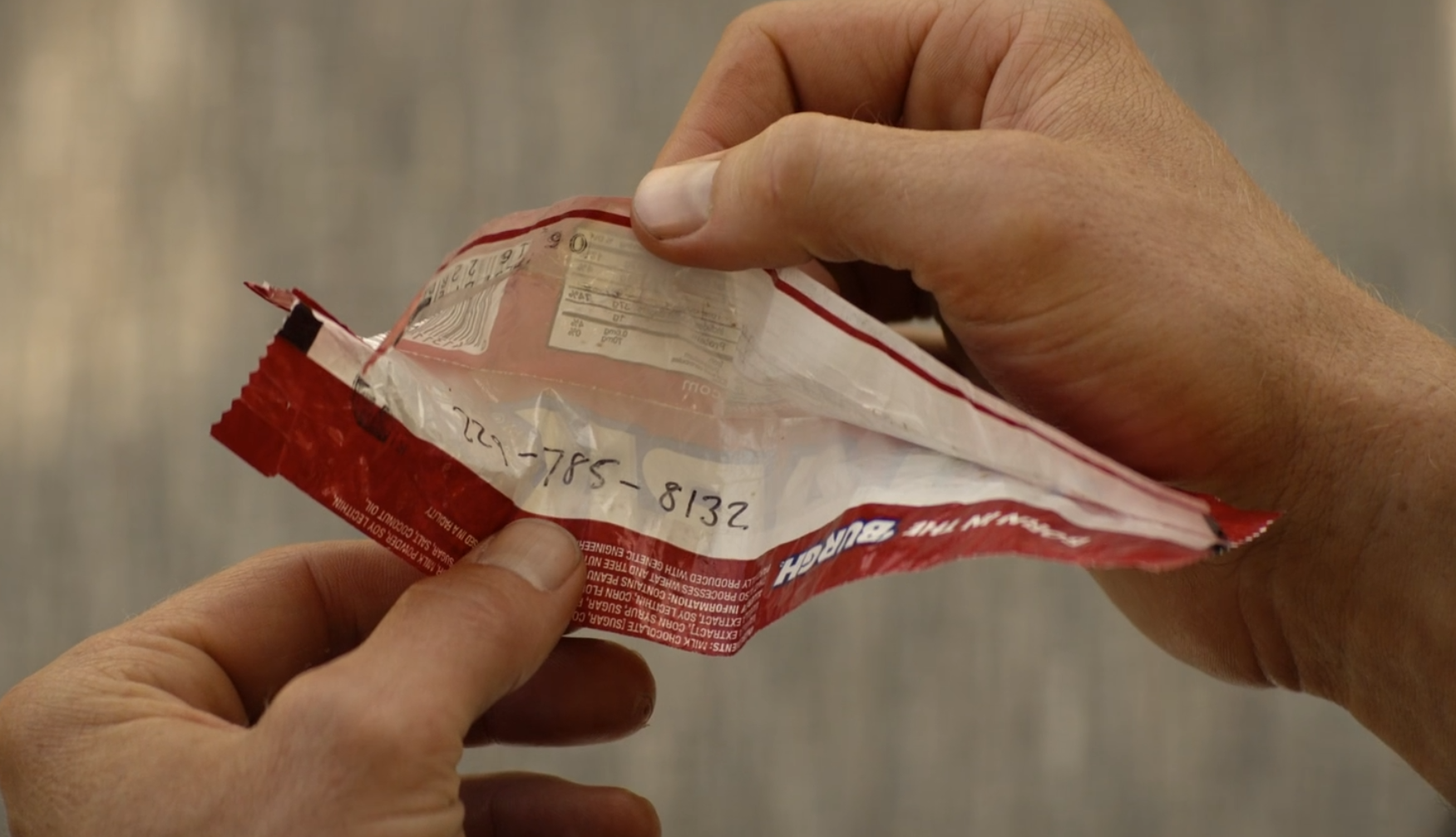 This time I waited until the end of the show before calling it, and it was like a sweet post-credit scene. Well done, Amazon!
If Amazon changes these scenes, or if they've disconnected the numbers by the time you read this, or if you are not in the US and do not want to incur international telecom fees, here is the audio associated with each of these numbers:
---
229-474-3308
---
609-337-2601
---
646-568-5111
901-654-0115
---
229-785-8132
---
The "rate centers" of the telephone numbers match the story line, so someone knew what they were doing. I checked the callerid name for these numbers, and three of them say "SKYDANCE", which is the name of the production company for Reacher. It appears that Skydance has a great telecommunications consultant on this! Whoever you are, we appreciate you!
On an interesting side note, Amazon has recently released a telecommunications product called Amazon Connect for call centers. From the information I could find, I don't think these numbers are part of Amazon connect. So Skydance Media is paying some monthly fee to host these numbers somewhere. Hopefully indefinitely.
The carrier associated with three of these numbers match the carrier for the telephone number in Don't Look Up – ONVOY LLC. It could be Onvoy is a partner of Twilio. Peerless is the carrier for the remaining two. They are also a large business-to-business carrier and likely a partner with Twilio. I only mention Twilio because they're the go-to place for telephone number hosting. But the telecom team at Skydance could be hosting it themselves – perhaps using this as another point of engagement with their productions. I sure hope so! And perhaps they should let people leave messages so we could express our appreciation!
So, to the Skydance telecom team – we salute you! I'm sure there's a great story behind this. I'd love to hear it if you're able to talk about it. If you're a big telecom geek like me, you're hoping someone noticed these hidden gems and you're occasionally searching Google for mention of them. Please respond! We've noticed and we're huge fans!
For reference, and to help the Skydance team find this posting, here's the public North American Numbering Plan information for these five numbers as of 2022-02-13:
Information about number 12294743308:
CNAM: SKYDANCE
LRN: 12298008993
State: GA
Ratecenter: ALBANY
CLLI: ALBYGAMA3MD
LATA: 444
OCN: 067D
Company: ONVOY, LLC – GA
Prefix_Type: CLEC
Information about number 16465685111:
CNAM: SKYDANCE
LRN: 19143509900
State: NY
Ratecenter: CHAPPAQUA
CLLI: NYCMNYZRDBS
LATA: 132
OCN: 155E
Company: PEERLESS NETWORK OF NEW YORK,
Prefix_Type: CLEC
Information about number 19016540115:
CNAM: SKYDANCE
LRN: 19012030000
State: TN
Ratecenter: MEMPHIS
CLLI: MMPHTNMADS7
LATA: 468
OCN: 276F
Company: PEERLESS NETWORK OF TENNESSEE,
Prefix_Type: CLEC
Information about number 16093372601:
CNAM: TRENTON NJ
LRN: 18569550993
State: NJ
Ratecenter: CAMDEN
CLLI: CMDNNJCEX8Z
LATA: 222
OCN: 637C
Company: ONVOY, LLC – NJ
Prefix_Type: CLEC
Information about number 12297858132:
CNAM: MOULTRIE GA
LRN: 12299222993
State: GA
Ratecenter: FITZGERALD
CLLI: FTZGGAXALMD
LATA: 444
OCN: 067D
Company: ONVOY, LLC – GA
Prefix_Type: CLEC